SIDE

STEPPER CARD
Hello everyone
Well the Sale-a-bration sale will be coming to and end on the 31st March so if you are looking for some free items click on the shop button of my blog if you spend $90 or $180 you get to choose some items for free. So hurry in and get your bargains NOW before they are all gone.
Today I wish to share with you some of the products from the Occasions catalogue which runs till the 31st May 2018.
This stepper card features the Magical day stamp set bundle and the amazing co ordinating papers which are fabulous. You will find them on page 36 and 37 of the catalogue.
I must send out a big thank you to Jan Brown for the video tutorial you can see it here.
https://www.youtube.com/watch?v=Lv7f844LGlY&t=2674s
I just changed the products that Jan used to create this card.
Products and measurements are as follows:
Berry Burst A4 cardstock #144249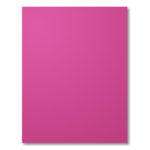 8 1/4" 5 3/8" (21cm x 14.6cm)
Whisper white A4 cardstock: #106549
3 1/8" x 2 5/8" (7.9cm x 6.7cm)
5 5/8" x 7/8" (14.9 x 2.2cm)
1 1/4" x 2 7/8" (3.2 x 7.3)
1 5/8" x 2 7/8" (4.1cm x 7.3cm)
Myths & Magic Specialty Designer Series paper #145600
1 /5/8 x 2 7/8 (4.1 cm x 7.3cm)
3" x 2 1/2" (7.6cm x 6.3)
2 @ 5 1/2" x 3/4" (14cm x 1.9cm) blue green bubble design
1 1/8" x 2 3/4" (2.9cm x 7cm)
1 1/2" x 2 3/4" (3.8cm x 7cm)
Approximate measurements for other papers for this project are as follows:
a). Mermaid: Whisper white A4 cardstock #10649 4" x 3" (10.1cm x 7.6cm) Die cut Glimmer paper light green Myths and magic 6" x 6" Glimmer paper #1456013 3/4 x3" (9.5 cm x 7.6cm)Layering ovals Die scallop no. 7 (counting from inside out)
Berry burst A4 cardstock #144249 cut at 4" x 3" ( 9.5cm x 7.6cm) Layering ovals straight cut no. 8
b). Seahorse whisper white A4 cardstock # 106549 2 1/2" x 2 1/2" (6.3cm x 6.3cm) die cut stitched circle no. 1
Glimmer paper light green die cut with stitched circle no. 2
Berry burst A4 cardstock #144249 2 1/2" x 2 1/4" Layering scallop circle no. 4
Take the two pieces of blue green bubble design and run through big shot with the scallop edge from seasonal layers thinlet dies #143751 NOTE: be sure to cut your second piece offset to your first piece. I used the long strips that you use for the shaker frames to give the waves more depth

Fussy cut two mermaids from the Myths and magic dsp and a few seahorses.
I stamped the mermaid and coloured it in Bermuda bay calypso coral and early espresso for her hair. I then stamped the small bubbles in smokey slate and coloured them soft sky.
I stamped the seahorse in Archival basic black coloured it Berry burst and flirty flamingo and stamped the bubbles in smokey slate.
If you click on the YouTube link above you will see how to put the card together.
I would have did a video myself but Jan did such a beautiful job of explaining it. I didn't want to stuff it up lol.
Till next time Happy crafting.